The Alliant team eagerly dusted off our suitcases last week to head back to San Francisco for LiveRamp's RampUp 2022 conference. It was an engaging experience where we had the opportunity to reconnect with old friends, foster new relationships, and discuss the year ahead for marketing data.
The conference also allowed us to reflect on the current state of the industry, and how to best prepare for the future. Driven by consumer motivations now more than ever, it will take industry effort to unlock value in the data and empower consumer education – and control – for a post-cookie world. The solution to these challenges and complexities in ad tech will require commitment and collaboration by industry partners.
Couldn't be there? Here are a few key takeaways from RampUp 2022:
Build for the future through data partnerships
The ad tech ecosystem is entirely built from partnerships and cooperation is necessary to overcome fragmentation and build the right ad experiences for consumers. While there is still a ways to go, it is something the industry can agree on.
Data partnerships provide opportunity for innovative ad formats and how data can do more to enable marketing goals. With data privacy and evolving consumer expectations at the forefront, giving consumers control of their advertising can lead to better outcomes.
Let us not forget – the way we collaborate on data has evolved as well. Through clean room technology, data can be assessed, optimized, and standardized to be used for targeting and measurement.
Digital transformation in consumer journeys, not just technology
Marketing is a two-way street and data is another form of communication with consumers. How marketers think about consumers and their own role in adding more value than they extract are paramount in accelerating trust and meaningful connections.
Among the RampUp 2022 discussions, importance was placed on beginning with the consumer journey and work backwards to understand how to fuse the data to drive modern ad experiences. It feels a little like the chicken or the egg dilemma – but when you think about it, it makes sense. The dialog facilitated by the data allows brands to accommodate and lead consumers through their journey more seamlessly. The industry should be focusing on win-wins and holistic consumer views, while respecting their privacy.
First-party data enrichment opportunities are calling
The depreciation of third-party cookies has magnified the value of first-party data and identity. To achieve scale and cross-channel measurement, first-party data consolidation and enrichment are key.
Accurate, robust first-party data improves content agility and personalization at scale. Simplifying data-backed personalization cross-channel with first-party data will be a significant competitive advantage for marketers, if not already.
Fun was also had…
Alliant sponsored a special event at RampUp 2022, which featured the world famous Señor Sisig food truck. Known for their unique Filipino fusion flavor, Señor Sisig burritos and tacos are local Bay Area favorites. We were happy to bring the experience to RampUp attendees.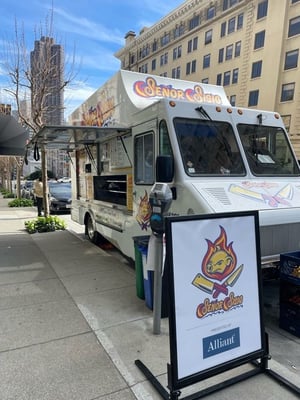 And the fun does not stop there! Alliant hosted colleagues and partners for conversations and cocktails at San Francisco's Top of the Mark. The spectacular view was the cherry on top of a fantastic night.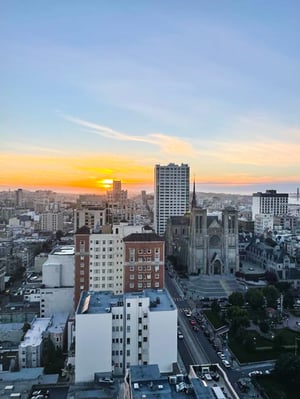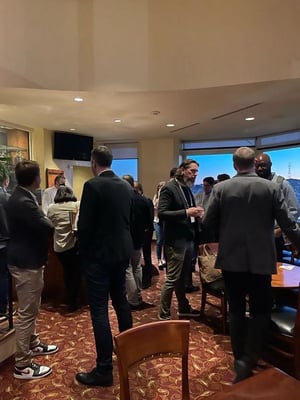 The reinvention of the digital economy is clearly underway. Alliant is committed to industry collaboration and innovation – to build future-proofed cross-channel solutions for our Members and partners.
Thank you to our colleagues and partners who joined us RampUp 2022! We look forward to many more discussions and collaboration at in-person events this year. Want to connect before the next event? Reach out to the team!