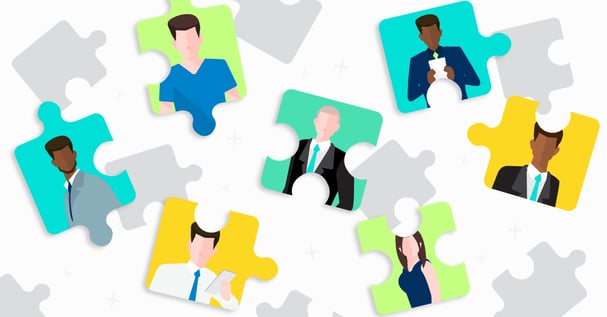 With the many changes that face the marketing and advertising industry also comes an opportunity for brands, agencies and publishers to re-evaluate their data strategies and set themselves apart. Alliant has been growing, adding talented individuals to help our clients and partners do just that. These seven new additions will be focused on building out new tech, stronger analytics and helping brands navigate the challenges and opportunities of the next wave of data-driven marketing.
Let's meet the new team!

Alliant welcomes Brent Pero as Chief Revenue Officer. With an impressive track record that includes SVP of Strategic Partnerships at Acxiom, Brent's leadership will be focused on brand growth and market expansion at Alliant. "I am excited to be a part of the Alliant team and look forward to driving revenue strategies to take the company to the next level" said Brent. Learn more about his industry experience and what he'll be working on here at Alliant in this press release.

Joe Licursi joined us in April as the Senior Vice President of Finance and Administration. A certified public accountant, Joe's managerial experience includes Morgan Stanley and most recently, Melody Capital Partners. He holds a Bachelor of Science in Accounting from Fordham University.

Anna Beanland joined the Data Science team in March as a Senior Data Analyst. Most recently Anna shared her expertise as the Director of Analytics and Programming at Key Marketing Advantage. Anna holds a Bachelor of Arts in Computer Information Science & Mathematics from Iona College.

The Sales team welcomed new Client Success Associate, Alejandro Calderon, in February. A recent graduate from Western Connecticut State University, Alejandro was active in the American Marketing Association and a Director of WCSU's student-run ad agency.

The Alliant Technology team is quickly expanding with three new members, Daniel, Elwin and Garret. Daniel Talt joins as a Systems Programmer and is a graduate from Western Connecticut State University with a Bachelor of Business Administration in Management Information Systems. Prior to Alliant his experience includes time serving in the United States Navy and as a Field Service Technician.

Elwin Cabrera, comes to Alliant from the finance industry with his most recent position as a Software Developer at Finacity. He holds a Bachelor of Science in Computer Science from State University of New York at Buffalo and will be joining the team as a Systems Developer.

Garret Davis, rounds out new addition in the role of Business Technology Support. Garret has experience within the IT Department at the Town of Mamaroneck government office, and recently graduated from St. John's University in December 2020.
Please join us in welcoming Brent, Joe, Anna, Alejandro, Daniel, Elwin, and Garret to Alliant! Alliant is always looking to welcome new talent and is still searching for team members across analytics, sales and marketing. Check out all of the open opportunities across the team. We'd love to meet you or that rockstar you might like to recommend!