Introducing the newest members of our ever-growing Alliant family. We are thrilled to extend a warm welcome to these exceptional individuals who not only bring their diverse expertise and passion to our team, but also embody our core values and commitment to excellence. Each new member represents a unique addition to our organization, bringing their own set of skills and experiences that will contribute to our continued success and innovation.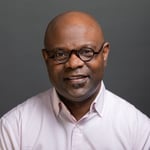 Joining our Data Science team is Christopher Bennett, an accomplished Senior Data Analyst with over a decade of experience and currently pursuing a Ph.D. in Information Sciences. Chris was drawn to Alliant's reputation for valuing excellence and fostering a supportive environment. Beyond work, Chris enjoys staying up-to-date with emerging technologies, reading, singing, and playing chess.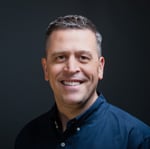 We are excited to introduce Eric Bratten as our Senior Director of Marketing. With over 20 years of experience in advertising, publishing, and marketing, Eric brings a wealth of expertise from companies like ComScore, Hearst, and The Wall Street Journal. Eric's educational background includes an MBA with a marketing concentration from American International College and a bachelor's degree in Business Management from Saint Vincent College. He is passionate about data and sees endless opportunities for brand storytelling within Alliant's framework. In his free time, Eric enjoys spending quality time with his family and embracing his adventurous side on the snow-covered slopes.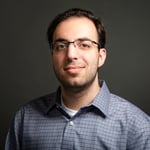 Matthew Pressimone, an Associate Data Scientist, has rejoined our team after making a significant impact during his time at Alliant as an intern. With a strong background in mathematics that he earned from Binghamton University and an MSE in Data Science from UPENN, Matthew's academic achievements demonstrate his commitment to excellence. At Alliant, he found a platform that challenges him personally and supports his data science skills development. With exceptional problem-solving and data analysis abilities, Matthew's role is integral to our team's success. The collaborative and welcoming work environment at Alliant played a pivotal role in his decision to continue his journey with us.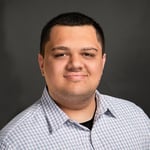 Nick Finelli, joining as a Developer, is a valuable addition to our Production and Technology team bringing with him over 3 years of industry expertise. He holds a Bachelor of Science degree in Computer Science from SUNY New Paltz, accompanied by a minor in Biology. Choosing Alliant was a natural decision for Nick, considering his recognition that data underpins nearly every decision we make, particularly in analytically driven domains like marketing. His commitment to ensuring client success is unwavering, and at Alliant, he finds the perfect convergence of his passion for data and the opportunity to make a meaningful impact on our clients' experiences. Outside of the office, Nick finds joy in producing and engineering music during his leisure time.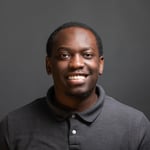 Patrick Ochang has taken on the role of System Programmer within the Client Services team, marking a significant step in his Alliant journey that also began as an intern. With a year of valuable experience under his belt, Patrick's professional foundation is further strengthened by his bachelor's degree in Information Science from Suny Oswego class of 2021. Opting to join the ranks of Alliant, Patrick's decision was greatly influenced by the inviting camaraderie and welcoming atmosphere at the company. Beyond his work responsibilities, Patrick finds enjoyment in the company of friends, immersing himself in the world of gaming, and maintaining an active lifestyle.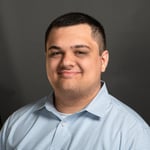 Antonio Finelli has joined the Production & Technology team as a DevOps Engineer, bringing with him a wealth of experience spanning over 3 years. With a Bachelor's degree from SUNY New Paltz, where he majored in Computer Science and minored in Biology, Antonio is well-prepared to contribute his skills to our team. What resonated most with Antonio about Alliant was the remarkable innovation inherent in the solutions the company offers. Immersing himself in Alliant's solution portfolio, he was driven to explore their development and contribute to enhancing these offerings for our valued clients. Beyond the office, Antonio's passions extend to video game development, graphics design, and 3D modeling, where he finds his creative outlet.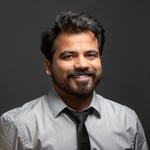 Tanay Gawande has recently joined our Data Science team as a Data Analyst. With a Master's degree in Data Science from the University of Buffalo and more than 2 years of experience in Data Analytics, Tanay brings valuable expertise to the table. What drew Tanay to Alliant was our commitment to utilizing data for strategic decisions and our reputation as innovators, aligning perfectly with his own aspirations. Beyond the office, Tanay enjoys cooking, playing cricket, and embarking on leisurely long drives.
Join us in welcoming Christopher, Eric, Matthew, Nick, Patrick, Antonio, and Tanay as they join Team Alliant! Intrigued about the prospect of joining Alliant? Explore the range of open opportunities throughout our organization as we actively seek to engage with top-tier talent.