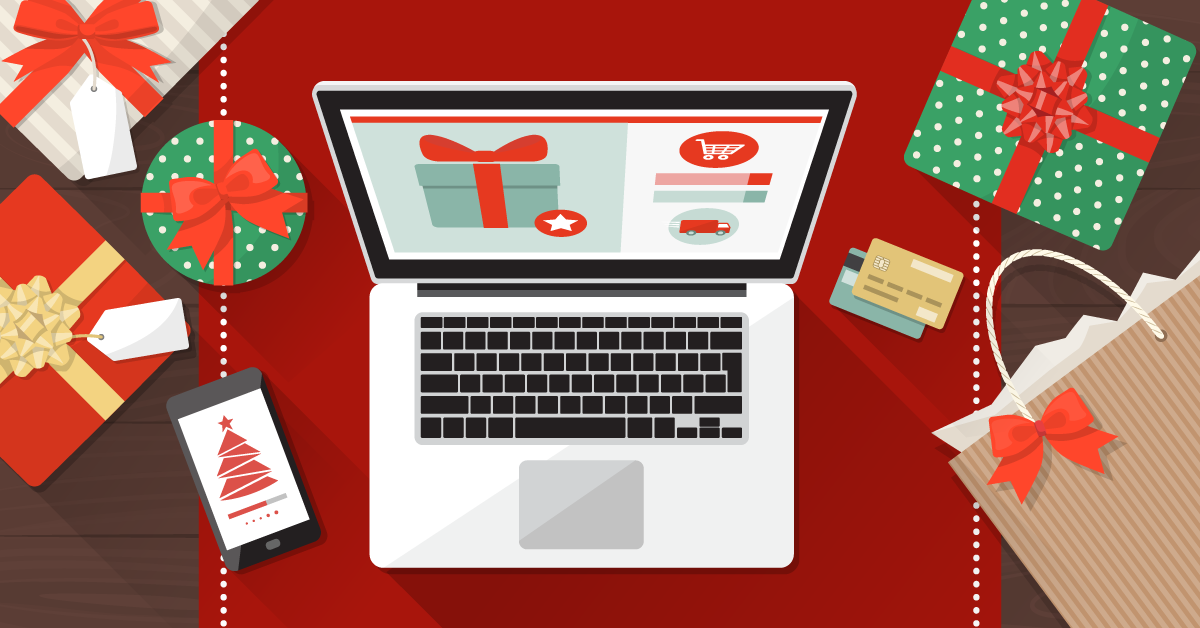 The 2020 holiday season was far different from any other. The global pandemic prevented many families from their annual holiday gatherings, accelerated the growth of ecommerce, and limited overall travel plans. As a result, there is a collective desire to make up for lost time this year. With the increase in anticipation, we may see holiday spending increase significantly compared to last year. Conversely, the end of financial benefits, high inflation, and global supply chain issues could all put a damper on the holiday spirit. Marketers will need to take note of the shifting landscape and adjust their strategies accordingly.
Inflating Costs
If you believe inflation is not transitory, then your long-term outlook on the market is relatively bearish. This would mean that inflation is caused more by the Fed's monetary policy rather than the recent supply side shocks. Regardless of the reason, it has resulted in issues including high shipping, manufacturing, and labor costs. The high cost for goods paired with the endless printing of the US dollar will increase consumer prices in every category. Salesforce predicts "U.S. retailers will face an extra $223 billion in cost of goods sold this holiday season". Will the signals of hyperinflation discourage spending this holiday season? Only time will tell, but the warning signs are there and some consumers might prepare by saving instead of spending.
Rebuilding Brick-and-Mortar
According to data from Adobe Analytics, holiday 2020 saw online spending increase by 32.2% in the United States. Driven by the pandemic, the ability to shop from the comfort and safety of your own home was an enticing one. A year later, we have seen attempts to return to normalcy with the re-opening of brick-and-mortar stores. Brick-and-Mortar has now been given a second chance to win back new and existing customers. Consumers will once again have the opportunity to physically interact with products, providing a unique value to shoppers. However, the multitude of supply chain issues may leave retail stores without sufficient supply. This lack of supply may slow the brick-and-mortar comeback in the short-term.


A major challenge facing brick-and-mortar stores success has been finding employees given high unemployment benefits. Following the announcement in early September to end federal unemployment benefits, the supply of workers is likely to increase. Throughout the pandemic, there was little incentive for people on unemployment to work again given they were making more on unemployment benefits. This will allow brick-and-mortar stores to support ample holiday in store volume with enough employees.


The implementation of curbside pickup has brought a much-needed alternative for brick-and-mortar shoppers in the pandemic world. This added convenience may benefit stores come holiday time where there is increased foot traffic. This allows consumers to still feel safe and reap the benefits of a brick-and-mortar location.
The E-Commerce Effect
Unsurprisingly, e-commerce performance exploded throughout the pandemic. According to the U.S. Department of Commerce, "consumers spent $791.70 billion online with U.S. merchants in 2020, up 32.4% year over year". The acceleration of online shopping set on by the pandemic reinforced that we are in the digital age. The recent change in consumer behavior from pandemic life favors the digital world. Emphasis on consumer health and safety should keep e-commerce performance strong for the foreseeable future.


E-Commerce will likely remain the most popular way to shop this holiday season. Those coveted Black Friday deals won't be exclusive to brick-and-mortar stores this year. In an article from Business Insider, we learn "stores like Walmart, Target, and Best Buy are closing for Thanksgiving again". The shift of Black Friday from an in-person event to a virtual one has been gradual but has finally manifested over the last two years. Both consumers and businesses bypass the many issues associated with an in-person Black Friday such as overcrowding, insufficient staff, and COVID-19 risk.


The pandemic has forced retail stores to adjust their strategies, creating seamless in-store and online experiences. Physical locations must be able to successfully fulfill customer needs digitally in the event of low inventory or new governmental restrictions. Enhancing a brands online presence should be a priority for most businesses if they hope to thrive. There's no need to create a rivalry between brick-and-mortar and e-commerce, there are clear differences between the two, but they each provide unique value to customers.
A Return to Travel
Events and shows are back in full force as consumers try to indulge on experiences again. Fear of potential future pandemic restrictions such as limited capacity or full shutdowns may drive consumers to adventure now rather than later. The lockdown gave many people a new appreciation for adventure and could drive sporting goods, luggage, and outdoor items.


We are already beginning to see the travel industry surge in preparation for the holiday season. Travelers are aware of the increased demand and are now booking their trips earlier than years prior. Hotel rooms and travel accommodations are also in short supply, and prices have increased considerably. If you are planning on a vacation, begin preparation early and expect to pay a premium.
There is a level of uncertainty for consumers and marketers alike heading into this critical retail season, but a well-defined multichannel audience strategy will allow teams to respond quickly without major disruptions to campaigns.


Interested in developing a holiday audience strategy? Reach out to our Data Help Desk for quick recommendations and customized solutions.