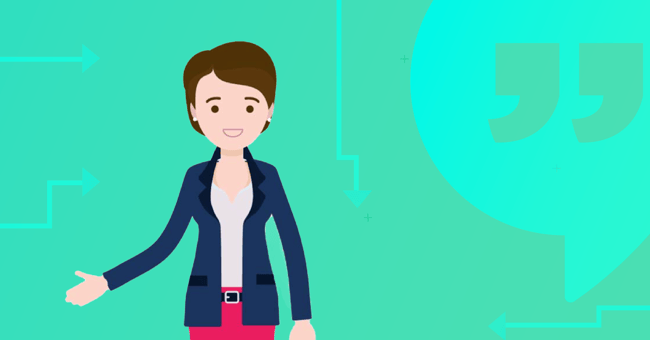 An interview with subscription marketing expert and Alliant CEO, JoAnne Monfradi Dunn.
I recently joined the Alliant team as a Marketing Coordinator and sitting down with, Alliant President & CEO, JoAnne Monfradi Dunn, presented an opportunity not only for myself as I start my marketing career, but one to share with others.
Starting her career as a subscription marketer for a major brand, to supporting subscription marketers across industries with Alliant solutions and expertise, JoAnne's perspective will most certainly help all of us learn a thing or two about successful subscription marketing, and power through the remainder of 2020.
Your career has spanned multiple waves of change in subscription marketing. What has changed and what has remained the same?
JMD: Much has changed! When I started in this industry, it was direct mail all the time with a little bit of telemarketing. The marriage of marketing and technology and the proliferation of channels are the biggest changes. However, the one thing that stays the same is measurability. Subscription marketers have always been data-driven, and able to measure the results of their campaigns, regardless of channel. Yet it has become more challenging as more channels have emerged.
Where did you start your career in the subscription industry?
JMD: I started as a Business Analyst for Time Life Books, a book subscription marketer, and held a variety of positions in finance and marketing over my tenure there. This experience was foundational in my marketing career, providing lasting business experience that continue to help me be successful at Alliant.
What interests you about the subscription space?
JMD: It is a proven, scalable and highly profitable business model - if executed correctly. Subscription marketing is dynamic because so many variables, such as offer, channel, test strategy, and fulfillment, are in play to plan, execute and win.
What is the importance of data and analytics for a subscription marketer?
JMD: It is critical. Without well-organized data you don't have the visibility to predict the best consumer to market to. Knowing who your best customers are, as well as their past behaviors predicts what they'll do in the future and helps you find other customers that look like them. If they're going to be a "one and done" (buying one product and never coming back), that's a loss for a subscription business, regardless of the order channel. But, if the customer is a consistent subscriber and has exhibited certain purchase or interest behaviors related to products you're selling, then you are more likely to be successful in engaging and converting them to profitable long-term customers.
What do you think the future looks like for the subscription industry?
JMD: It's a wide-open marketplace with a lot of opportunity. In the short-term, given the current worldwide situation, there are a lot of people that don't want to shop retail, they want the convenience of things delivered to their home because they feel like it's safer. Focusing on customer experience and fulfillment flexibility, and product quality and relevance are the keys to returning customers.
From a long-term perspective, subscription marketers need to be smarter in how they market – delivering relevant messaging to an inclusive audience and test everything. They also need to curate the consumer relationship to keep subscribers longer. A consumer that buys twice may break even, but someone who buys ten times has higher value. You want to use data, and marketing strategy together to increase visibility into how to nurture customer relationships.
Many subscription marketers have adapted their strategies in response to COVID, do you see any of these lasting for the long term?
JMD: If it makes sense to the business model then yes – it can become the control, or it could be a short-term solution. The last thing any marketer wants to be is tone deaf to the world and how it affects their customers, so you must change in order to continue connections with your clients.
As a company leader, how do you encourage and empower your teams?
JMD: Transparency, creating connections, effective communication and culture. Of course, these times have presented different challenges. As we manage through recovering from a pandemic, we are trying to find creative and thoughtful ways to tackle things that came naturally when we were all together.
What is one piece of advice you'd give to a young professional entering the marketing space?
JMD: Be curious, find and use a mentor, ask tons of questions and always be learning!

Alliant is dedicated to serving subscription marketers and we're excited to sponsor the upcoming Subscription Trade Association's event, Women in Subscription. This free, one-day (September 24, 12-4pm) virtual event has a great lineup of speakers featuring subscription industry leaders. Whether you're planning on attending the event or not, we'd love to connect and talk about how Alliant audiences and analytics can improve your acquisition, retention and reactivation efforts!