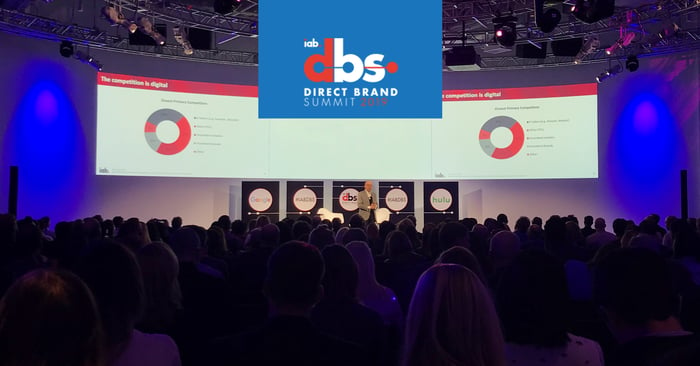 Alliant sponsored last week's IAB's Direct Brand Summit in New York and gained new insights from top brands and advertisers. Between the presentation of IAB's Founders Benchmark Study and hearing from many established and fast-growing direct to consumer (DTC) brands, the team left energized with new ideas to better support our partners in 2020. Here are some of our top takeaways:
Customers are king
A resounding theme from DTC brands: Listen to your customers. Of the key marketing objectives cited by founders, driving customer satisfaction was the top priority. Customer acquisition cost and lifetime value were also top objectives noted by over two thirds of DTC founders. Aaron Sanandres, founder of UNTUCKit, noted that "high growth brands consistently listen to what their customers are saying" and attributed much of UNTUCKit's success to implementing feedback from customers. Vivian Chang, VP of Growth at Nutranext, a DTC supplement supplier owned by Clorox, highlighted the importance of building a customer community, and using that community to garner feedback, especially to inform new product offerings.
TV & Streaming
With exciting opportunities in addressable TV and OTT, many brands discussed recent experiences testing the channel. Two DTC brands, Rhone and Quip, reviewed their partnerships with Hulu, each noting that the benefit of OTT is the ability to test before fully investing in spend. They stressed the importance of relying on results and data to inform a larger OTT strategy.
Multichannel approach
DTC brands continue to innovate in their approaches to multichannel marketing. In a collaboration between Purple and The Mattress Firm, Purple used GPS app Waze to advertise their product and "drive" traffic to The Mattress Firm locations, pointed out on the app. Many brands also discussed a shift in their multichannel approach to incorporate more traditional advertising, such as print and direct mail. In fact, in a disruptor brand media study completed by the IAB, DTC brands reported that 41% of their media spend in 2019 was offline.
Whether you're a growing DTC brand or a traditional marketer, insights from fast-growing and innovative data-driven marketers can inform strategies and goals for 2020 planning. If you're looking for additional inspiration, Alliant recently released a new eBook to help you get your data health on track in time for the New Year.