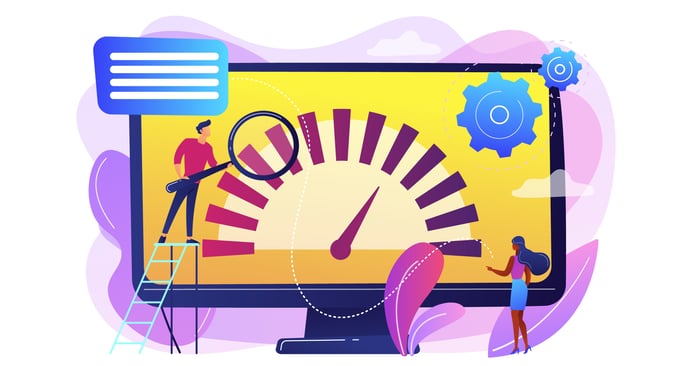 Driven by Alliant's own machine learning experience, our Data Science team has found ample opportunity to create efficiencies in custom model development.
Alliant recently upgraded its SAS platform to include SAS VIYA. VIYA's multi-threaded processing, new SAS procedures, and efficient sampling methods allow Alliant's team to deliver custom models in about ¼ the time of traditional workflows, in some cases reducing processing time from days to hours, and hours to minutes.
Hours and minutes drag on compared to machine learning speeds, but the human touch and hand crafted nature of these predictors and models produce incomparable results — and now, faster than ever.
Dimension Reduction — VIYA replaces the iterative and time consuming process of deciding which of the tens of thousands of candidate predictors to include in a model with a single procedure. Processing time for dimension reduction dropped from four hours to about 30 minutes.
Final Variable Selection — Choosing a model's final variables requires a complex analysis of the relationship of each to the dependent variable — Viya's reduced sample sizes and parallel processing capabilities shorten this step by 85%.
Model QA — Before a model is transferred into the Alliant production library, data scientists stage a dummy production run. All data points in the test results are compared to the development file. More efficient sampling records, new SAS procedures and leveraging VIYA's multi-threaded environment reduces this critical step by 88%.
The new development environment not only offers superior data mining results, but it is dramatically improving productivity and model efficacy.