Every industry has its language and acronyms, but it's not every day that two parallel industries converge into one. For years, digital gurus have been forecasting the coming of addressable TV. Big money is shifting to these new platforms for finding the right viewer at the right time. In 2019, ad spend will total $2.5 billion and in 2020, it's expected to hit $3.3 billion.1
For anyone diving into the market, here is the basic vocabulary and how it is used – or misused – by industry experts.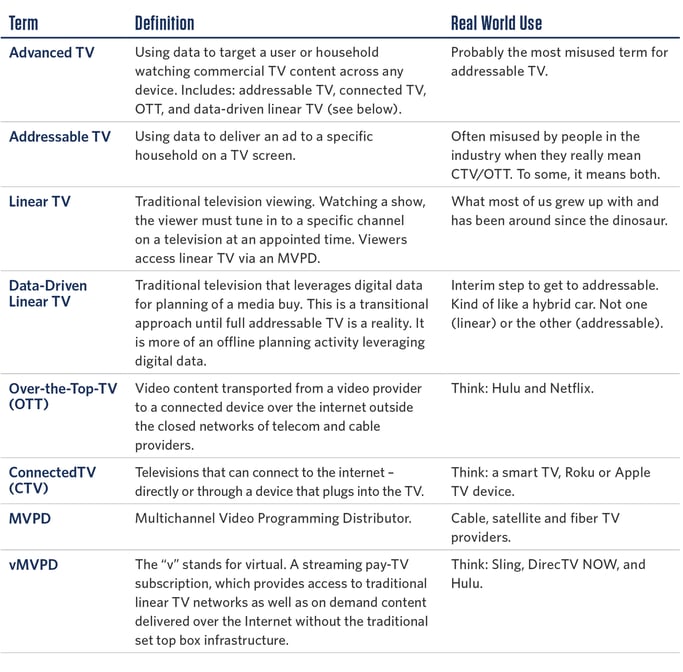 The Alliant team is excited to navigate more than just the language of addressable TV - check out how we can deliver audiences across it to ensure you reach the right viewers.