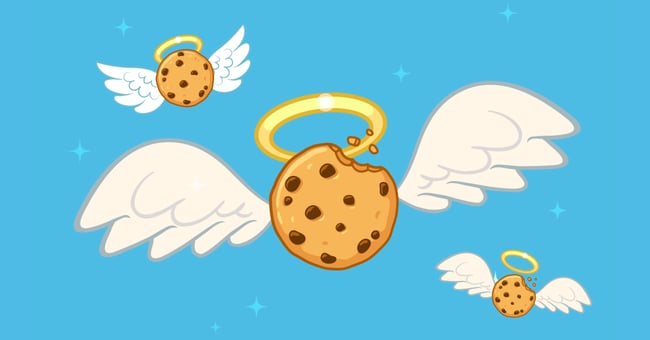 The timer for the end of third-party cookies has been set by Google – and it's ticking away. While having some runway is nice, a courtesy that wasn't provided by the other browsers, it does not mean that any marketers or agencies should sit back and wait for 2024. The marketplace is already responding in preparation for these changes, and taking action today will give you a competitive advantage.
Knowing your data strategy will need to evolve, where do you start? First, don't agonize. You will still be able to find quality sources of data that will help you effectively acquire and retain customers. Here are a few thought starters to help you navigate these changes and set your team up for success.
Re-evaluate your current data sources
Take the time to map out the data that is providing benefit to you today and see where there may be gaps in the near future. Completely anonymous data solutions that rely solely on cookies face an uphill battle. Pair that with ongoing regulatory changes, and we've already seen data companies having to cease operations. Need help digging into data sourcing with partners? Refer to this guide to help you better identify quality data.
Email will become one of the most important link keys
Without third party cookies, the industry is exploring alternate ways to bring together offline and digital data sets in a compliant manner. Currently, hashed email has emerged as a primary match key that will facilitate this process while protecting privacy. Evaluate not only your own email hygiene practices, but those of your data partners. Alliant manages over 1B emails in our identity graph and enlists numerous programmatic and manual validation processes.
Beware of solutions that may end up being a short-term fix
Products meant to solve for linking offline and digital data without cookies have already been announced. Some have been in development for years, prior to Google's announcement, while others were quickly compiled via recent acquisitions. These may work in the short-term, but it is unclear what Google or any state privacy regulations will consider to be a workaround. This will be important to consider as you plan for longer-term solutions.
Pursue strategic data partnerships now
As more data sources exit the market, or fall under the umbrella of holding companies, data supply will decrease. Increased demand will be placed on the remaining sources, especially those built with ethical data sourcing and a compliance-by-design approach. Now is the time to explore possibilities for larger partnership or data licensing deals that could lock in favorable rates and access. Consider your data stack the way you would a tech stack. Does a full stack solution meet your needs, or are there gaps impacting your ability to meet your goals?
Use this time to build trust
Take ownership of how you market using consumer data. Communicate with your customers to educate and empower them, highlighting the value exchange of data and the services you provide. Establishing an honest and transparent dialogue in this day and age is just as important to your brand and marketing as a well-orchestrated data strategy.
Ultimately, no one can be certain about what will transpire between now and 2022 that will further shift the landscape, but it is important to stay focused on your goals and find the partners that will help you achieve them. There are a lot of smart people and companies in ad-tech, but no partner or service solves every need, so beware of opportunistic hyperbole during these transitionary times. Having someone on your team tuned into the publications, getting out to conferences and keeping abreast of the evolving identity landscape will keep you positioned for what's next.
Questions about how you can evolve your data strategy? Contact the Alliant team to learn more about our compliant-by-design data that will have you prepared well before 2024.