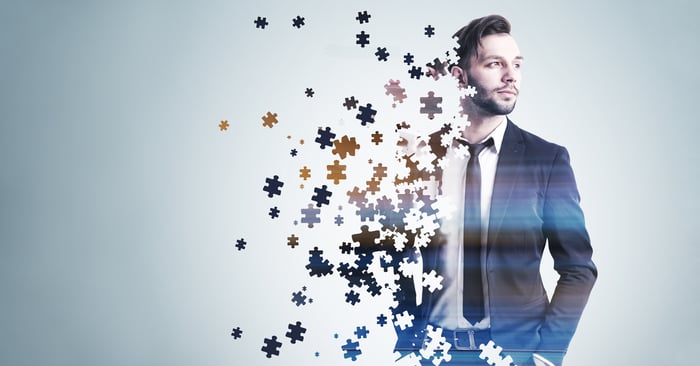 (Updated: February 2021)
Identity is a cornerstone of direct marketing — enabling enrichment, insights and delivery of people-based marketing strategies. As consumer buying behavior has fragmented across a myriad of channels, managing identity in a compliant manner has become an immense challenge. This issue has been further compounded with Google's 3rd party cookie announcement.
For years, tech companies have tried to solve for identity, typically via a consortium or proprietary solutions. The goal is to compete with the scale of Facebook, Google and Amazon. Their enormous pool of verified users has eMarketer forecasting that the triopoly will garner 63% of all U.S. ad spend through 2020. These projections were made prior to the further strain put on cookies, so by the end of the year these figures might actually be larger.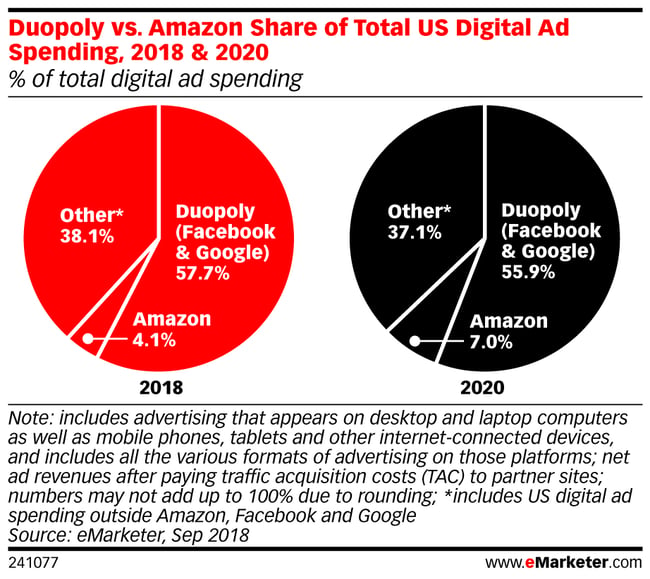 Previously there was hope that a new solution would address all concerns and become the new standard, but now the industry recognizes a need to unite around a handful of interoperable IDs. There is still much debate taking place now that we are now preparing for a post-cookie reality, but let's take a look at some of the leading options in the space, and acknowledge those that have gone by the wayside.
LiveRamp: IdentityLink
IdentityLink is often considered a leading solution due to its cross-device architecture, comparable to the likes of Facebook and Google. IdentityLink incorporates information such as mobile device IDs, consumer histories, home addresses and other offline information. LiveRamp participates in several industry groups, providing IdentityLink as part of the pool. IdentityLink does not rely on third party cookies alone, so it may be a stable solution for the market.
The Trade Desk: Unified ID 2.0
Growth in media spend flowing through The Trade Desk, as well as their data marketplace, powered the growth of the Unified ID, originally the largest cookie-based identifier. Their goal is to improve and support an independent internet, providing the Unified ID for free to all parties in the supply chain, including SSPs, DSPs, DMPs and data providers. In mid-2020, The Trade Desk announced the Unified ID 2.0, which is open-source and doesn't rely on third party cookies. Most recently it was announced that Prebid, a nonprofit organization working to standardize programmatic monetization, will take ownership of the ID by Q2 2021. This move provides the industry with a trusted, neutral party to govern a scalable replacement for cookies.
IAB Tech Lab: DigiTrust ID
Acquired by the IAB Tech Lab in 2018, DigiTrust was a non-profit, industry-wide collaboration of ad tech platforms and premium publishers. The DigiTrust solution created a randomly-generated user token, stored within a cookie, which was utilized by its members. With the deprecation of the third party cookie, the IAB Tech Lab ceased operations of DigiTrust at the end of July 2020. Their focus has shifted towards working with groups such as W3C to come up with privacy standards that support an open web and consumer privacy.
Advertising ID Consortium
Founded in 2017, The Ad ID Consortium is comprised of supply-side and demand-side platforms, and in 2018 expanded its membership to marketers and publishers. They aim to deliver an open and standardized pool for cookie and device IDs. So far, the Advertising ID Consortium has not made a statement on its future plans.
The Road Ahead
Much uncertainty exists in the market right now, and solutions must adapt to an ever-evolving privacy landscape. In order to compete with the triopoly, the industry needs to work together over the coming months and years to develop alternatives to traditional targeting capabilities. Doing so will help marketers deliver consistent consumer experiences, in or out of the walled-gardens.
Alliant is constantly improving its internal DataHub identity map, ensuring the highest match rates possible for our audience, enrichment and predictive modeling solutions. By expanding partnerships with leaders such as LiveRamp IdentityLink, Alliant can deliver insights across all people-based marketing efforts.