To deliver consistent consumer experiences, unique identifiers are key
Identity is a cornerstone of direct marketing — enabling enrichment, insights and delivery of people-based marketing strategies. As consumer buying behavior has fragmented across a myriad of channels, managing identity in a compliant manner has become an immense challenge. According to a 2018 ANA study, only 15% of respondents said they can identify their audiences accurately and consistently. This leaves the majority of marketers with gaps in their efforts to deliver a consistent consumer experience.
For years, tech companies have tried to solve for identity, typically via a consortium or proprietary solutions. The goal is to compete with the scale of Facebook, Google and Amazon. Their enormous pool of verified users has eMarketer forecasting that the triopoly will garner 63% of all U.S. ad spend by 2020.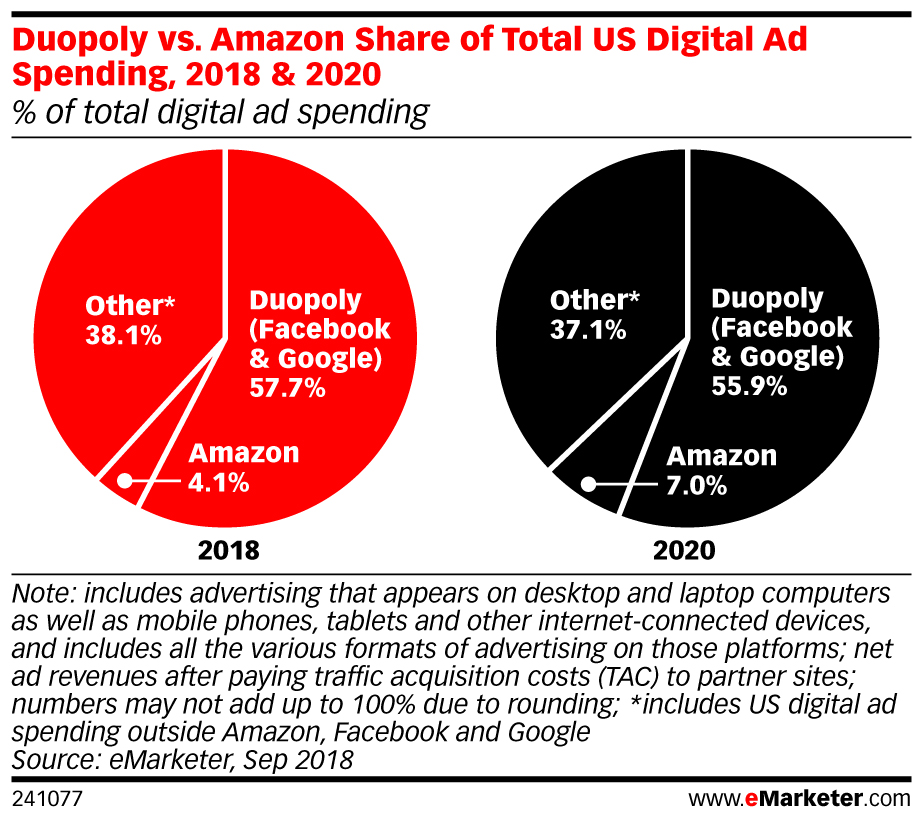 Previously there was hope that a new solution would address all concerns and become the new standard, but now the industry recognizes a need to unite around a handful of interoperable IDs. Let's take a look at some of the leaders:
LiveRamp: IdentityLink
IdentityLink is often considered a leading solution due to its cross-device architecture, comparable to the likes of Facebook and Google. IdentityLink incorporates information such as mobile device IDs, consumer histories, home addresses and other offline information. LiveRamp participates in several industry groups, providing IdentityLink as part of the pool.
The Trade Desk: Unified ID
The largest cookie-based identifier comes from the leading independent DSP, The Trade Desk. Growth in media spend flowing through their platform, as well as their data marketplace, powers growth of the identifier.
IAB Tech Lab: DigiTrust ID
Acquired by the IAB Tech Lab in 2018, DigiTrust is a non-profit, industry-wide collaboration of ad tech platforms and premium publishers. The DigiTrust solution creates a randomly-generated user token, stored within a cookie, which can be utilized by its members. DigiTrust is viewed as a trusted independent option with potential to expand beyond cookies and provide an alternative to IdentityLink.
Advertising ID Consortium
Founded in 2017, The Ad ID Consortium is comprised of supply-side and demand-side platforms, and in 2018 expanded its membership to marketers and publishers. They aim to deliver an open and standardized pool for cookie and device IDs. The consortium has been impacted by competitive concerns, losing members such as Mediamath and AppNexus. Despite these setbacks, the group has pushed forward and added new members such as dataxu. In late 2018, LiveRamp, dataxu and Index Exchange launched a proof of concept solution that placed IdentityLink directly in the bidstream, eliminating cookie syncs between the three parties.
The Road Ahead
In order to compete with the triopoly, the industry needs to evolve from hundreds of individual identity-solutions to a handful. This will generate the scale necessary to deliver consistent consumer experiences, in or out of the walled-gardens. Alliant is constantly improving its internal DataHub identity map, ensuring the highest match rates possible for our audience, enrichment and predictive modeling solutions. By expanding partnerships with leaders such as LiveRamp IdentityLink, Alliant can deliver insights across all people-based marketing efforts.