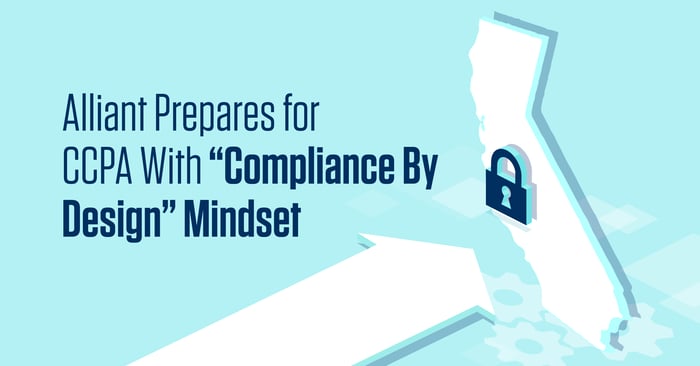 There are only two short months before the California Consumer Privacy Act goes into effect. Alliant prides itself on being "compliant by design," a value that we have upheld since inception, and we have been hard at work developing new procedures and processes required to comply with CCPA. As a company, we are well on the road to full compliance.
Although the effort is resource-intensive, Alliant believes that providing consumers with more data transparency will ultimately strengthen the case for responsible data use by marketers. That is why we have chosen to uphold CCPA for not only California residents' data, but all marketing data for which we are responsible, regardless of geography. Additionally, as a marketing services provider, Alliant is well aware of its responsibilities under CCPA to update consumer preferences as directed by companies who furnish data to us, and to communicate consumer preference changes to those utilizing our downstream services.
As part of our process, Alliant is coordinating with DataHub Members and third party data providers to discuss their compliance efforts and provide support where possible. Our team has been working closely with industry groups such as ANA, IAB, an ad hoc consortium of peer data providers, and in-house and outside counsel to ensure that we have as clear and unified an approach to compliance as possible.
Alliant remains committed to best practices in data compliance and security, and whether we are past, current or future partners, we believe it is important that we all share and communicate around important issues. If you would like to be included in any future updates or educational efforts surrounding CCPA legislation, please sign up here.