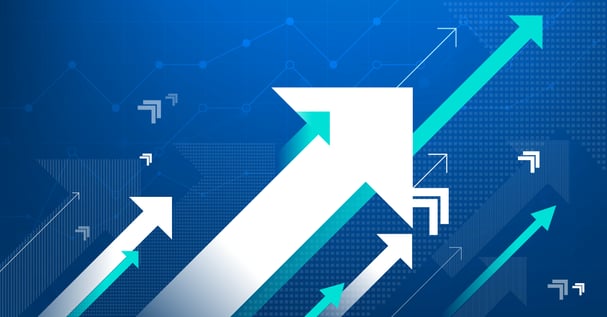 A few weeks into the new year and it's already proving to be another one that keeps us on our toes. While many marketers have already invested weeks into 2021 strategy and campaign planning, we hope you have left a little wiggle room to be nimble, test new ideas and are prepared to change on a dime.
Team Alliant believes that a strong foundational data layer is the key to marketing intelligence and delivering consistent consumer experiences, even in the face of change. So, whether you've locked in your plans or have baked in some flexibility, make sure you are considering a few, or all, of our top five data-driven strategies to improve your marketing in 2021.
1- Build Your Analytic Prowess
Whether you need to brush up on variables or power up your understanding of ensemble methods and machine learning, now is the time. Alliant's data science team has published numerous blogs and articles to help take your analytic knowledge to the next level. Make the most of look-alike models, expand your tactics to include propensity modeling or explore how to maximize LTV in more complex multi-behavioral models. Understanding and testing a new analytic approach will elevate your data and ROI in 2021.
2- Enrich Your Data
Customers on the move? Holes in your 1st party data? There are numerous reasons to invest in data enrichment in 2021. It's a strategy that never goes out of style and is guaranteed to provide value in how you view your customers and how you market to them. A deeper look into customer demographics, propensities, and purchase behaviors can support personalized customer experiences, new product development and audience expansion. Unsure of how data enrichment might bring the most value to your brand? Get the full story on how to get started with data enrichment here.
3- Connect the Dots – Identity Style
Another trip around the sun brings us one year closer to Google's 2022 deadline for elimination of 3rd party cookies. We hope you did a lot of preparatory work in 2020 – Alliant sure did! Even so, 2021 is the year for some serious identity resolution action. Know the alternative solutions and what you should be doing to future proof your 1st party data and activation strategies. Your goal should be ultimate confidence in marketing to your customers and desired audience when and where you want, all while meeting a high standard of consumer data privacy.
4- Capitalize on Compliance
2020 was a full 12 months of CCPA compliance here at Alliant. Brands and data companies alike rose to the occasion to meet California's requirements. If your brand has been working hard to clearly communicate to your customers how you protect their data – go you! Building on a practice of data transparency with customers, communicating how their data is collected and used, is an important step in establishing trust and brand loyalty. It also serves the greater advertising and marketing industry, allowing us all to deliver the best marketing possible. As we keep an eye on how regulations will play out at a federal level, we must keep pace with shifting state regulations and always hold consumer privacy and trust as our highest priority.
5- Share Your Data
This one may sound counterintuitive, especially as a follow up to our compliance message. But we're not saying share data willy-nilly. Collaborative data environments are the future of data-driven marketing. Just ask the Winterberry Group, who recently published a white paper on the pivotal importance of data collaboration in a privacy first, post-cookie world. Whether your join a cooperative database like Alliant, or partner with a data exchange or marketplace, sharing your data in a compliant space will set you up for a successful 2021 and beyond.
Ready to get moving on one or more of these strategies for 2021? Drop us a line to speak with one of our data strategists for customized recommendations!