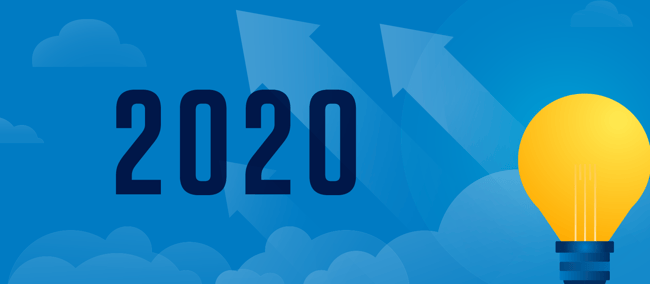 Addressable TV, politics, pricing and more
There are moments when the digital industry feels like it is chasing the hyperloop of change. Platforms, data providers, marketers, consumers... change has touched all of us this year and we expect it to continue at record speeds in 2020. The Alliant digital team stays current with industry developments – and is a thought leader in the conversation, as seen in our recent blog post on 1st v 3rd party data.
An informed point of view is important for our partner and Member relationships, and drives product initiatives and results company-wide. Here are a few key topics we've been tuned in to and plan to keep an eye on for 2020:
Addressable TV is the future
Currently a $2.5 billion industry, addressable TV targeting is gaining traction as a top solution for marketers. In 2020, addressable ad spend is expected to reach $3.3 billion. Through a partnership with LiveRamp, Alliant is able to offer our audiences and support measurement for TV (linear AND addressable) in their Data Plus Math platform.
Political spend to break records
With ad spend expected to reach $6 billion for political campaigns in the 2020 election cycle, political segments and targeting are heating up. The spotlight is on platforms to reveal how they'll address and regulate political ads for the upcoming election. No matter what your preferred platforms decide, Alliant has political and cause audiences to fuel campaigns for the upcoming races – available for targeting in any channel.
Pricing models are changing
Alternative pricing models are on the rise. Newer practices like "Percent of Media" and "Subscription Licenses" are more widely available. "Data Included with Purchase of Media" is another innovative structure providers are exploring. While this might not indicate a complete switch from traditional pricing practices, many organizations, including Alliant, are testing new options with the right partners.
Keeping up with the experience economy
With endless choices for buyers in both B2B & B2C settings, customer experience played a larger role in 2019 than ever before. Providing exceptional service, accessibility, and communication are competitive components in an economy where customer experience is key. Alliant is no exception; in an effort to assure audiences and customer support are available when our partners need them, Alliant provides the Data Help Desk. This resource is a fast and easy way to find information about custom or syndicated solutions.
CCPA, the death of the cookie, IAB's data transparency standards and more are just a few of the other key topics we are keeping up with for 2020. Stay tuned to our social channels and blog for the latest from the Alliant Digital team.